Daja.
February 15, 2015
I hear angels every time I enter the classroom.  They call from one place, always seeming to come from one particular individual.
The one of whom I would've given my heart to at that first moment's notice.
She was beautiful in more ways than I think she realized, but I hope was well loved. Even though she was my crush, I never really got to know her much.
What I remember about her now is only a distant memory but one that's cemented in my mind all too well for the archives of my cerebrum.
She was shy, maybe, or just didn't have much she wanted to talk about. And her name rings in my ears still as I think of the "what ifs" of if she would've opened her heart to me, the rocking chair of the earth, eager for love yet slow for conflict.
I, of whom have been known now as poetic justice, she, the backbone of which I stand, boosted, yet she gets no credit, no credibility. I always stayed customarily in my place, wonting, wanting to show her the rare sight of specialness and sensibility that was on my heart.
But she wouldn't speak to me.
Offer a yearbook picture. No
What about a friendly chat, what do I say? Why is my soul straining to accumulate the same personality that I yearn to show her? Why is it so complicated to talk to the one who stays her tongue and parses words to speak more than one word at speech?
But I respected that, for cinnamon tastes bitter without a mix of sugar .The sweetness she provided and the flavor I had. Yet no mix, the cinnamon stood alone but was still used in the kitchens of life in the sweets concocted by that of whom designed the vision.
Daja.
Black hair, almond skin, glasses made to fit her solemn eyes, and a soul whose presence blessed every room I entered that she was in. I admired her, and still do, for she  was her own center, off the grid yet advanced in every way.
A constant inspiration, I wrote my first published piece in honor of her.
Daja.
The ninth wonder of the world yet the first of such potency to me. She, the one of whom I would think of when I'd hear the word "Perfection". Yet she spoke little to me.
Beautifully white smile, enchanting gaze of which sent chills up my spine as I matched. One could solve complex equations in her presence by just contemplating her shear brilliance. But she didn't let herself flourish with the others.
And I respected that.
Lips as full as a child at a buffet, and she parted them little. I'd proved myself time and time again to be a fool in front of her and it shook my morale with every mistake I made.
When I hear her name I think of drake's "From time" which symbolizes what state of mind I was in when around her.
A queen in the making and a princess by all standards, yet she noticed me little. This deep voice, awkward personality, and crafty word usage couldn't ensnare her. She was set on her goals.
And I respected that.
But whatever happens in our human lives, I hope she finds all the happiness in the world that she deserves, for she deserves the maximum.
They call it a crush, but why? We were friends, wait, associates by societal standards, yet there was a feel there. Something that affected me even as my last days in her immediate area waned away.
Now I hear angels when I hear her name.
Daja.
The soul of the sphinx with the heart of a lion and the appeal of a peacock. She, the silence with which I was happy to have, the angel in the next seat, the beauty technically by my side.
Daja
The one with my eternal respect and admiration.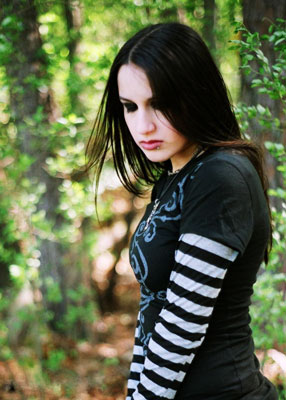 © Rebecca B., Marietta, GA