untitled
February 12, 2015
your eyes are imprinted on the insides of my eyelids.
maybe its the way you sometimes look at me
when we kiss.
i love that about you.
you aren't afraid of doing things wrong
some call that bravery,
i call it you.
your name is what i whisper in my sleep
and you have a way of clarifying everything for me.
when we first met i honestly thought you were a mirage.
and sometimes i still think you are a mirage,
but when i see you in context, it all comes together.
you are the realest thing i can imagine
we are the realest thing i can't imagine
i don't trust my thoughts to create something this beautiful.
and you tell me that you think i'm beautiful
and, Darling, i blush every time you tell me so.
i know i can tell you anything
but i'm still trying to understand what that means.
i don't understand what that means,
but you understand anything i tell you
even when i tell you that i can't tell you anything that day.
and when i tell you that i love you,
please understand that even though i can see it,
i don't know what that looks like yet.
but i know that right now, Darling,
right now, i love you.
i love you more than i hate the fear of telling you so.
when i fear something,
Darling,
don't take it personal
even though we are personal
and these are my personal feelings.
just remember that sometimes,
fear is the product of evolution
my fear is just part of my fight or flight instinct.
but now you are teaching me how to fly.
and i love you.
i love you differently than Icarus loved the sun
i love you because i can feel your warmth on my skin
without fearing that you'll melt my wings anytime soon
because now i know better than to make my wings from wax.
and, Darling, i am learning how to love you.
and i am learning how to stay near you without fearing i will melt.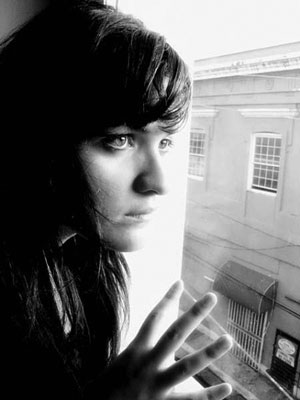 © Eveliz V., Bayamon, Puerto Rico