What?
February 8, 2015
What does it take for you to notice me?
For you to mean the smiles you give?
Should I laugh more?
Be bubbly and fake?
Change my color?
Should I wear short skirts, sway when I walk?
Starve myself and refuse food?
Should I be thinner or show my ribs?
How pretty do I have to be?
How beautiful do you want me to be?
How far do I have to go for a simple moment?
Will you ever notice me as more?
Can I be your friend?
Can I love you?
Do you think I would ever love me if I looked like them?
If I dressed like them?
If I acted and talked like them?
What would it take for me to get a second of love?
What would it take?
What do you want from me?
What do I need to do?
What?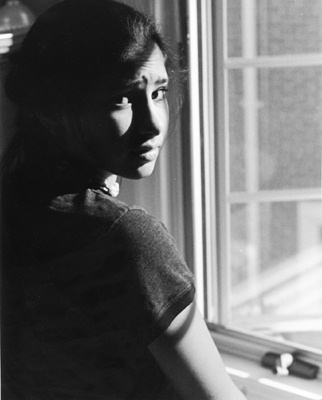 © Jennifer H., Bethesda, MD