The Heartless Experience
February 5, 2015
Darkness.
That's how it all began, wasn't it?
And that's how it will end……
…..I think…..
I've been falling forever.
No start.
No end.
It's all the same now, really.
And who am I?
I don't dare answer that.
Names, addresses, pictures….
They all swim through my head,
Without warning, with no preset destination.
And the silence.
Oh, the silence.
It deafens me.
Slithering like an ell in and out of my head,
I quake at the sound.
This frightens me
I am never scared.
Sheepish, determined, maybe.
But never afraid.
But wait!
What is that?
……………….
…….a light………..
And it's calling to me.
I know this voice, this figure, these eyes.
And I am not afraid.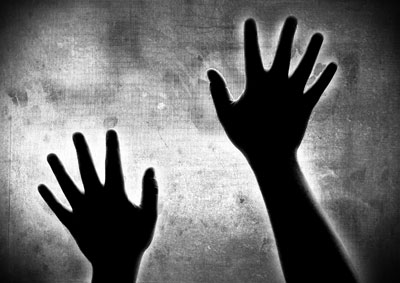 © Andrew F., Lake In The Hills, IL