unidentified journey
January 19, 2015


I've walked this road for miles on end
finding the dullness of defeat in the lifelines of my palms
which look like roots of an apple tree.
the map makers forgot to give me the destination of the journey.
the ending point, the final rest stop.
reading a language of misunderstanding looks
and muted mouthes, here lays the deepest silence that is my own.
I heard the call of thunder cracking my skull, the extreme
noise gave my pulse electric shock making the hairs on my arms rise in affliction.
730 days facing the prison bars of my mind,
walking through the cold chill of frostbite,
following the whisper of my shadow.
Time is a swallowing abyss, with exhaustion littering my skin.
the flashbacks play like videos behind my eyes.
The house shakes with the vibration of my mothers acidic tongue,
all knotted in her mouth of a twister.
the heaviness always took our house sinking to the bottom of the ocean
leaving nothing but ashes and rubble at the surface.
still the sun rises again even after the most obsidian night,
the lingering morning comes in a haze.
my eyes, glazed with a tiredness i cannot shake off.
lacing my shoes, I keep walking not certain of which direction I'm going in.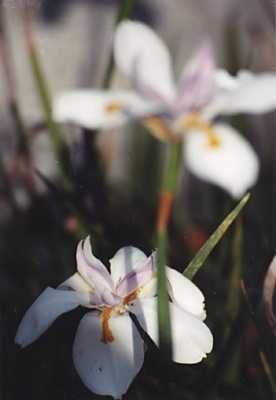 © Rusty P., Balch Springs, TX