i and you
January 4, 2015
You are distracted and staring out the window.
I am distracted and staring at you.
I wear a skin made of doodle-coated library passes.
You wear a skin of stamped absence notes and tardy slips.
You see me through eyes blue like the ink from my pen.
I see you through eyes green like the shorts you wore in the middle of November.
I am am the leg twitch, the knee jerk, the cold sweats that wake you from your fever dreams.
You are the long drive, the just-right coffee, the woodstove smell on an autumn evening.
You gravitate toward crowds, dazzle them with your laugh and charm.
I pinball between secret hideaway corners, write my words instead of say them.
I have a laugh that is loud and sudden.
You have a laugh that is sporadic and rushed.
You are a half-full moon, half-risen in a clear summer sky; navy blue, speckled with curious eyes.
I am the winter sun, tucked behind muffled steps, faded towns, naked trees wrapped in blankets.
We orbit the same earth, destined to cross paths, but never for long.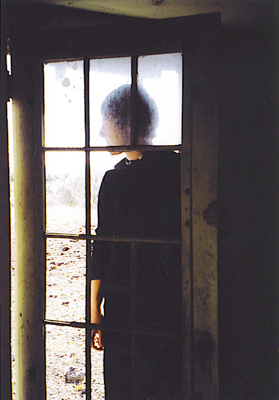 © Lindsay S., Billings, MT