Winter's Day
December 8, 2014
Breaths ghost in the air as people briskly pass by,
Mindlessly,
Hopelessly,
Empty.
My feet make their way down the street,
Into a crowd,
Past the crowd.
Where am I even going?
Just breathe.
Haaahh…hoooo.
An angry wind snaps at my back, urging me to move on.
Hah, hoo, hah, hoo, hah, hoo.
It's too dark, too cold to even see.
Mobs of dreary puffs slowly inch across the sky.
See, even they can't leave.
How can I?
But in the tar lined up above me,
A little drop of ice cold falls, falls, falls.
Little by little,
More and more.
Layers and layers of cold.
Beautiful, Sparkling, Shining, Glistening
Coating all it touches in pure white.
Restart.
Breathe in… Breathe out.
The crowd suddenly stops bustling, just…stops.
I don't know where I'm going,
But it's going to be alright.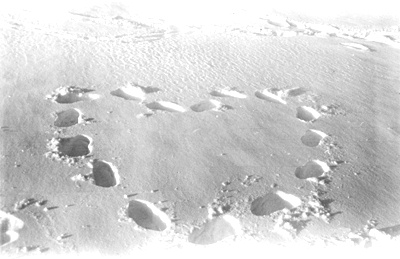 © Kim B., Marblehead, MA