Genocide
November 25, 2014
I met with Michael Brown last night and spoke with Trayvon Martin, we chatted about heaven and their cases and how things should've been different.
Eventually I felt sick and had to leave the meeting, but on my way out I ran into Rodney King. He was crying from the unjustice shown once again by the courts.
I couldn't take it anymore, I ran in hopes of escaping. But then came Oscar Green and Kimani Gray who were drinking coffee and speaking about their deaths.
I stopped at this sight and saw the city was filled with those killed. It seemed there was no end to it. I saw my ancestors and theirs and my family & friends.
But as I awoke from this dream I became restless and walked to the store. At the store I get into an arguement with the clerk and stormed out of the store.
Good thing I put down the purchase because here comes the cops. But while this goes on I flash back to poor Victor Steen and I get nervous.
Before I knew it I was on the ground, there were guns everywhere. A robbery?! I didn't do anything of the sort, why am I here right now?
Then they disappear and I find myself followed down a street. Another gun and hot temper. Where does it end?
The that disappears and I'm facing a gun to the head, execution style. Any last words? I think not, but before I breathe there's a shot.
To you I look suspicious, I'm not an angel. But I didn't deserve the bullets and broken bones that have me rotting in a casket.
Does it seem right to treaat me this way? Does anyone even care?For the system at work that consists of one word... Genocide.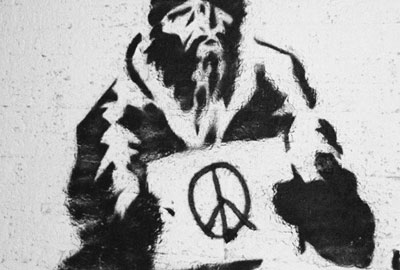 © Adi R., Houston, TX