Remembering Ex
October 22, 2014
I catch myself remembering,
and I scold myself.
You would grab my waist, as if afraid I would run,
whispering for me to hold the wheel.
The car would lurch for a moment as your hands left their place,
and I would catch it
as if it were the bond between life and death.
In those moments,
I would hold onto the black steering wheel,
and you'd hum to yourself as you pushed the speed higher and higher.
Occasionally I would risk a glance out of the window,
and it would be so dark.
Your drunken hands would come back to where my hands lay,
pushing them away lightly,
breaking the hold I'd worked on for so long.
I would stare,
for the rest of that drive,
at the scenery I could never see.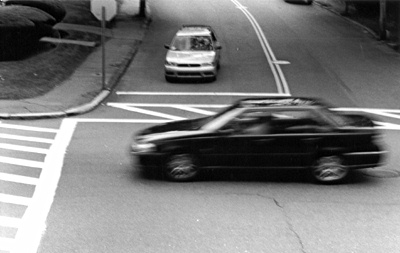 © Ed J., Marblehead, MA