Fight
October 11, 2014
Thrust your sword til it bleeds,
The finest crimson ever seen,
Block her now, iron shield,
Impenetrable forevermore,
Fight, my girl,
Do not give up,
There is no time,
To weep and mourn,
The flow of soldiers coming at you,
At all directions, no escape,
Will never cease, you must fight on,
Or else your soul will slip away,
To the fiery depths of hell.
Attack, thrust, step back then forward,
Block, shield, wield, advance,
Twirl around, swing your sword,
Don't forget to block your back.
Fight, my girl,
Forevermore,
Fight until you drop dead,
Valiantly having fought,
All those years alone.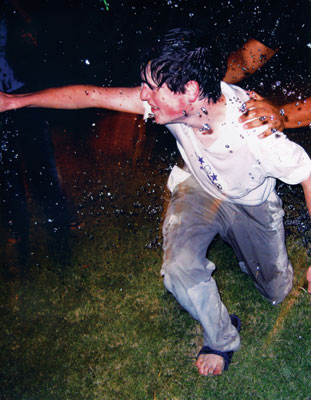 © Caroline H., Stephenville, TX