Am I Pretty?
September 20, 2014
The prettiest cardigan in my wardrobe
Will cover for all the scars and cuts
That contain hours of pain and hatred
A stroke of black mascara through my eye lashes
Will hide the look of insecurity in my eyes.
An extra dab of concealer
Will conceal so many sleepless nights.
A smear of red lipstick
Will fill all the cracks
On my trembling lips.
And a dab of purple paint
Will take away the ugly dullness
Of my fragile nails.
A thick layer of foundation and blush
Will repplace the paleness of my face.
And a black skinny jeans will compliment
My new thigh gap.
No one will know, I thought
Let them think that I am perfect
And let them think that I am pretty.
Am I pretty now?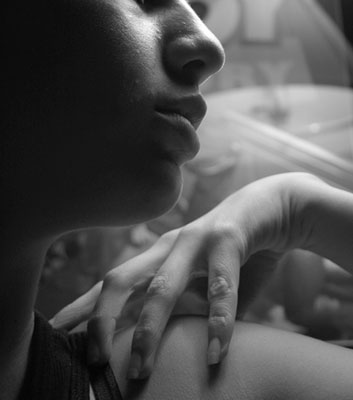 © Rebecca B., Santa Clara, CA