Will the Words Ever Go?
September 16, 2014

Fate changes so suddenly,
It feels like someone does it deliberately.
Can you imagine your destiny in a letter?
One that can break you or make you feel better…


He told me that a few months was all it would take,
He'd be back before my heart began to ache.
The clock kept ticking but I had to wait,
For the return of my soul mate.


Days, weeks, months passed,
When letters fell at my doorstep I said, "At last."
Worry became my new middle name,
I kept praying that fate wouldn't play a game.


Church bells would ring near by,
And I sat at home letting out a deep sigh.
Hopes of the future that I stumbled upon,
Made my heart feel conned. 


Letters over letters, I read them all,
After each one I couldn't stand tall.
Sitting in the bathroom crying,
Had become my life and about it I was lying.


He was in an area where I couldn't call him,
It just made me feel lonely and grim.
It had been months since he wrote me a letter,
I was worried that the doctors weren't able to help him get better.


Today I received a letter from the base that he was at,
But it wasn't one to tell me that he was sorry and began a new chat.
The handwriting on the envelope was one I'd never seen,
Worry filled my mind when I realized the envelope wasn't clean.


His letters were always in clean envelopes and were neatly folded,
For a gruesome thought that crossed my mind I was mentally scolded.
My nimble fingers opened the messily folded letter,
Hoping that it was something about shelter.


Reading the words on the page,
I just couldn't believe that it was his age.
I didn't want to accept it,
He had such a bright spirit.


Suddenly life didn't feel like a long and mundane wait,
It felt like it was too late.
I didn't cry but neither did I blink,
For I'd lost the power to think.


I stood there frozen without any restraint,
Until my heart felt it better to just faint.
Would it be enough though?
Will the words 'He's dead' ever go?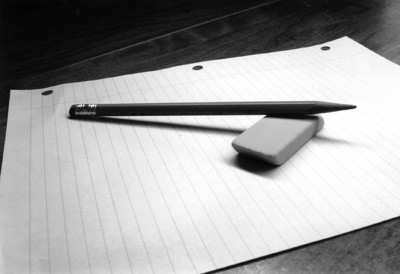 © Michael H., Mildford, CT