Addict
August 5, 2014
The thrill grabbed me
by the neck
with its stone cold hands
of brick wall.
The poison
it stiffened my mouth
and it soundlessly
found my tongue free of
these words.
This night of my bleeding
thigh was the same
night of another goodbye.
Across from me is the
body that i thought i used to
own before the fire that
started rising with
flames of heaviness.
It was this threaded smile
that lied to you, as the shame
and despair built
within the dirt under my skin.
This addiction is
painted red, muskets fire with
release.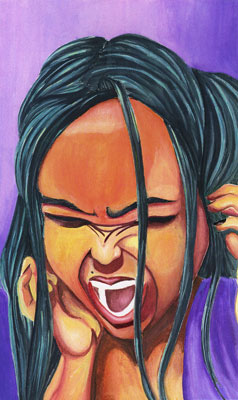 © Kriztille J., Briarwood, NY