The Actor
August 4, 2014
Eyes of glass illuminate a face locked in a dream.
A world, only a feet few beyond,
That seizes and holds him.
A barrier stands, the wall unbroken.
Lights shine through the impenetrable invisibility,
Catch the glass, ignite a spirit that crosses the stage,
Turns, comes back to him.
Who is this man,
Who wears a suit of personality
Sewn by hand in recitation,
Pinned into shape with actions and motion?
Color bleeds from the wall,
Darkness recedes,
Flaming words and sparks leaping from his eyes
Melt the barrier.
He rises, stares, speaks.
Fixed upon him, shapeless faces beyond the world
Grope for a flicker of the man
Hidden beneath the actor.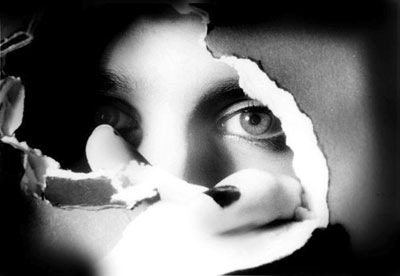 © Tabatha B., Peoria, IL