Hard Life
June 22, 2014
I've been sitting here this whole time.
Crying, being pathetic and pessimistic.
"That's just the way it goes. Sometimes life takes years from us" You said.
All of a sudden you've opened up my eyes.
"How could I've been so selfish?"
Noc standing in a crowd.
When I look around all I can see is
An innocent person fighting for every breath.
A family forced to move out of the house, becoming homeless.
Children working hard to gain money and help their parents.
Little kids who don't even know what a TOY is !!!
People who don't remember what it feels like to laugh or smile.
"How could I be so selfish?!"
All this time thinking in poor me :(
Abour how my life is going wrong
I got no right to complain
There are people out there in greater need than me
Yeah it's a hard life!
But I'm OKAY!
I have a home, a family who loves me and I have lots of friends.
Yeah I have a hard life!
If I didn't, I wouldn't be who I am today.
If I didn't how can I even recognize the happy moments and appreciate them?!
Yeah I have a hard life!
But in some ways
Everybody DOES.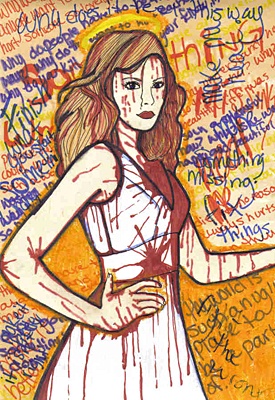 © Sara D., Aiken, SC