12 Years A Slave, 16 Years Asleep
May 22, 2014
I walk down Belair Road,
In order to reach my home,
Truth be told, I'm being whipped by cold,
So I rush through the gushing wind,
As I endeavor through the street,
I see a family coming towards me,
A child and his loving mother,
I make room on the sidewalk for them,
As I walk closer the mother pulls the child closer,
Like my gesture wasn't appreciated,
Something's not right because a certain someone's not white,
I'm dangerous to her,
Anger surges through me,
I imagine black individuals bending over in the fields,
Backs breaking, shackles shaking,
Bending over they remind me of eyelashes,
Shaped like a half-circle, only half because they were broken by their oppressors,
But who hears their struggle when they scream out with suppressors,
Which is why I lash at eyelashes that lash back at I,
But why?
Don't they realize the whip is in their hands now?
They hurt themselves through their actions,
Dropping the N bomb daily, but it's "okay,"
Because gger turned into gga,
But no matter what you say,
You obviously forgot the day,
The day people sat in for you, and for what?
So you can sit out of the classroom?
So we can rap about people whom we cut?
How we "styled" on those whose mouths we shut?
Martin Luther, Rosa Parks, Malcolm X,
They must be rolling over in the graves they rest,
Newspapers yield the same results,
Black, on black, on black, on black
Like a connect four game, except no one wins,
Enslaving themselves to cannabis,
Now massa comes in the form of powders and plants,
Maybe that's why the root of our troubles stem from foreign killers,
Whether that be killers of pain, or killers of blacks,
It's irrelevant, the details get lost in the smoke,
Despite all of the issues, there is a glimmer of hope,
A glimmer that guides me as if it were the Little Dipper,
It tells me to strive for success so I can raise my color,
I refuse to say race for there is no finish line,
Our uplifting is never finished,
Black betterment is necessary in order to make better men,
When I was born there was Men in Black,
By the time I die I want to see more Black in Men,
Instead of "black male kills ten,"
We have what it takes, we always did,
Don't do something for "the game," do it for the kids,
For now, this is just another Dream,
UnTill then, Carpe Diem.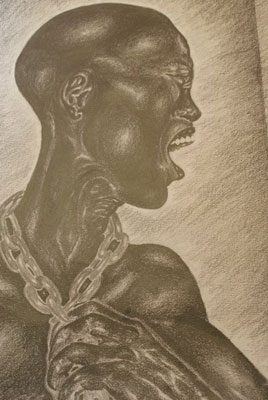 © Catherine M., Bronx, NY