Spectator
March 8, 2014
The times when I waited for your reply,
sometimes patiently, sometimes not,
was probably when I realised I felt something for you;
the way you made me smile
with just a few simple words you've said.

The day when you told me you loved me,
was when I knew I had fallen for you.
The way my heart felt like bursting,
and I felt like nothing could go wrong,
because even the air tasted sweeter when you were around.

The moments I spent daydreaming
of a future together,
was when I knew I wanted to be with you.
It didn't matter the time we had
I just knew I wanted to be with you
-- and you alone.

The first taste of rejection
was unexpected as was the second.
I clung on to remnants of a crumbling hope;
Any sign that you still cared,
became the little things that pulled me through.

The countless hours I spent wondering
of what could've been,
I started to realise that what we had was ending.
Whether I like it or not,
it had been ending for awhile now.

The days that pass without the bitterness of longing
are now the sources of strength that I hold on to.
Days where thinking about you was not difficult,
I let myself wander through past memories,
remembering words that were spoken,
but not feeling them.

Perhaps I was never the right person
to be giving you paper hearts and chocolate roses.
To be your source of comfort when you are lost.
But I'm letting you go now,
just like I promised
? a promise that I never wanted to make.

Seeing you for the first time in a while now
? you living out your dream.
And you're standing right in front of me
but you don't see me.
because I am just a spectator;
I have always been just a spectator.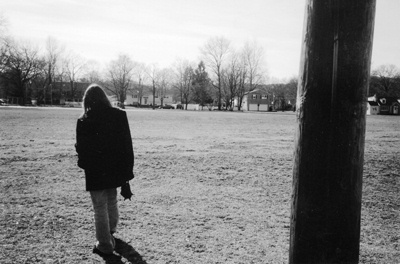 © Rosalie P., Pompton Plains, NJ