Hidden Behind A Smile
January 30, 2014
You may think you know me,
By the stories I've told,
By the notes I've written,
By the ever-winding roads
I've been walking for miles
In these old tattered shoes.
These shoes which have seen
Old horrors come anew
Are only a part
Of the game I must lose.

You think that you know me,
But you don't know a thing
'Bout the tireless fight,
Like I'm stuck in the ring.
A single voice says "Stop",
Then another says "go",
An endless cycle,
I'm losing control.
I need this to stop,
But I cannot say no.

You think that you know me,
You don't know how I feel,
You don't know what it's like
To hold weapons of steel.
It's so close to my flesh,
Drawing in as if reeled.
All it takes is will,
And not much of that,
For I long to feel
Anything but this black.

You think that you know me,
You don't know what I hear.
The whispering voices
But no faces appear.
With the pain of the wound
My mind begins to clear,
I can feel again.
A trickle of red
turns into a stream.
Soon life's gone, I am dead.

You think you know me,
Or you did anyway.
Society can kill,
They will lead you astray.
One single crude comment,
The last thing that you say,
Can shatter a heart,
So just stop today,
Or that girl, alone,
Might just end her last day.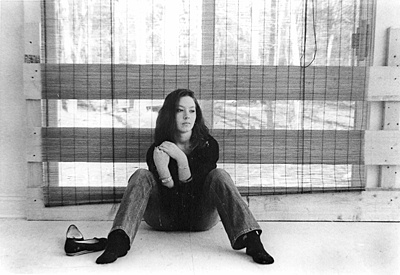 © Crystal F., Marshfield, MA