The Cold
MAG
January 8, 2014
Icy gusts of wind swirl
around me
as I stand frozen,
alone,
frigid in the empty streets.
My hat lays strewn across
the snow-covered ground,
for even it cannot quench the
long-lasting, biting cold that
digs like claws into my soul.
Snowflakes lick the dim lights,
which burn low, and
fall into darkness,
drowned by the silence.
The quiet remains.
Eerie, and deafening,
It's so loud it hurts.
I can neither scream,
nor cry,
for those days have gone.
I'm afraid to say that
there are new ones
to
come.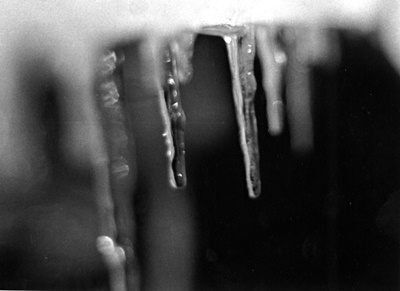 © Lindsey D., Marblehead, MA