Winter Is
December 24, 2013
Winter destroys.

Winter keeps family apart.
With the roads coated in ice and poison,
And ice cold flurries swimming through dreadful weather.

Winter blends.

Winter takes away the color, it takes
Away that evergreen smell, and instead
Dresses us all alike; with puffy shields and
Every piece of our glowing skin hidden.

Winter keeps hostages.

Even the fearless hide under the sheets.
Working families invest in heat and
A plentiful amount of socks and blankets.

Winter rains on us.

Winter covers our windshields in its sticky mist,
And sprinkles its icy dew on our fruitful gardens.

Winter is a battle.

Winter is an ongoing fight between the thick, harsh clouds
And our sun, whose light is a sacred source on Earth.

Winter is hope.

Winter is that tiny smile that breaks through when
We see the green in the grass again and the sky paints
A picture of blue.

Winter is exploration.

Winter is the might climb up the hill, only
To journey down it again at great speeds.

Winter is comfort.

Winter is snuggling up by the fireside with a cup of
Hot cocoa and a warm heart.

Winter is long.
But Winter is worth it in the end, when all is reborn.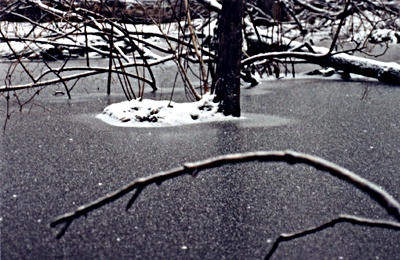 © Anton J., Philadelphia, PA