Fear part one
November 11, 2013
The moon is out, just a midnight stroll
The lack of sleep is taking its toll
Insomnia plagues your nights
Thinking about all your fights

As you walk, your mind is full of thought
Thinking of all the battles you've fought
Then something happens, something's feels out of line
It sends a ghostly chill up your spine
And then you see it, but you're not sure.

The night suddenly gets eerie cold

The shadows, they just don't seem right tonight
Somehow they seem to be full of terror and fright
The darkness took on a brand new color, a newer, deeper black
Darkness like no other
And as you stare into the void, you feel something slither down your back.

A bead of sweat claws down your neck.
Fear starts creeping in.
Whatever is hiding in the shadows, you know it's not human
A demon.
Goblins and ghosts, they all seem pleasant compared to this.
It's just bad luck when you keep running into your ex.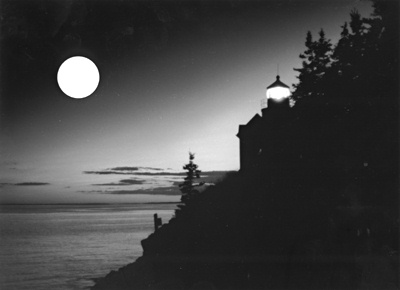 © Steve S., Marblehead, MA