Little Porcelain Doll
November 3, 2013
She sat in a window
looking into the house.
A smile on her face
and a thought in her eyes.

Her smile never fading
and her skin porcelain white.
Her eyes filled with tears
but she could not cry.

Her thoughts as fragile as she
and she saw everything she could see.
She wanted to scream
but nobody would hear.

She was enclosed in a glass case
and wanted to get out,
but as hard as she tried
she wouldn't get far.

Until one day she tried real hard,
she fell to the ground and never went back.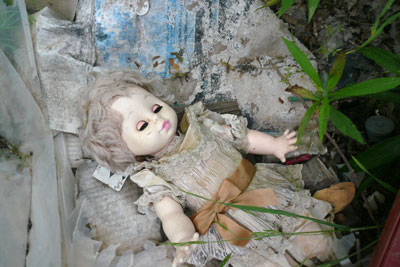 © Ashley J., McDonough, GA