Goodbye Legos, Hello World
November 2, 2013
Remember back when we were kids,
when we would build forts and miniature
sanctuaries
from the pillows, blankets, and chairs
lying around the house,
sneaking past our parent's peripherals,
indulging in pure imagination and freedom?
Remember back when we would hide out in our rooms
for hours,
creating a whole new planet from dust
that satisfied our tastes,
our craving for adventure and solitude from reality?
Do you remember?

But then as our fantasy reached its peak,
the heavy winds started to roll in,
as homework and sports slowly approached
in a cloud formation
our second home began to fall,
corroded by the incoming storm.
Pillows upon blankets upon chairs
subsided on our bedroom floors
as our childhood collapsed.

The end to a century-long empire.

So where have those days gone?
Why has my creativity vanished?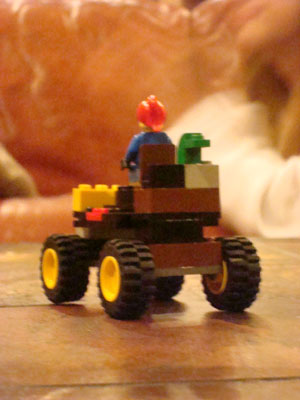 © Adria O., Edgewood, WA