In Regards to People Asking How I Feel About Him
October 31, 2013
I wish I could mold
the lump edged in the back of my throat into
something tangible.
If only I could just hold
my feelings in the creases of my palm,
easy to examine.
I want to tell him
but even if he believed me
I don't think he'd understand what I mean
and that's a good thing.

All I know is this:
I forgot how it feels to love someone without feeling utterly alone.
I also can't think of one person who I haven't been hurt by.
I know it will happen but
I never even thought happiness could exist
without the shadow of pain watching over.
And I don't think it has to be complicated in order to be valid.

My head rests against him and I feel my heart beat slow and steady,
as I start to become whole again.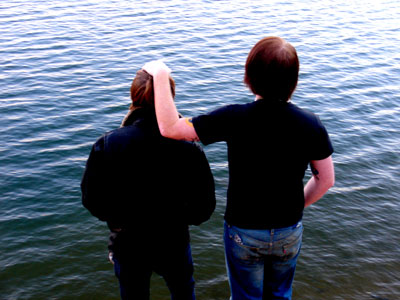 © Michelle B., Blairsville, GA