Whisper Goodbye
October 23, 2013
Time is short. It passes without anyone's notice.

So what makes one special when one craves to chase through time? Or even outwit it?

I understand my reason for doing this won't reach you, and I know John too. But from the two of you, I am sure you'll be able to take the news well than him.

Take care of John. For me.

I shall not tell you to take care of your welfare, as I am aware of your skills as a former mercenary.

Since this will be the last time we'll see each other, it was nice being with you for time being. I thank you for the 'game' we play, even if you always lose, I admit, I had fun.

Thank you, Kell.

Goodbye.

Yes, Kell. Goodbye. Tell John I love him. My work here is done.

Except your name is not Kell.
I do not love John, whoever he is. And this is not our last time seeing each other.

But love has a tendency to fade over time.

Over hurried texts about late summer nights.
Over long phone calls during study sessions for finals, highlighter stained fingers and new friends and old grudges.

We change like the tide, influenced by the moon. The moon knows what it's like to be human; to be so imperfect, and so alone.

We aren't the moon, though, because we aren't alone.
We are the tide, filled with the ocean and the sea turtles and the sand and the pearls.
We are the tide, the whispers on the shore.
So whisper to me, when you're sad, when you're lonely, when you're happy, when you merely exist.

Whisper to me.

I will hear you.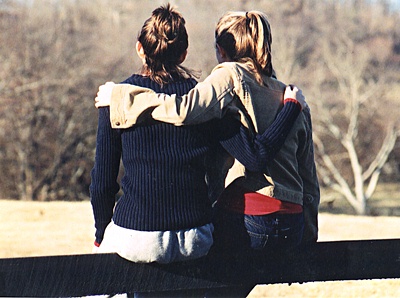 © Jaime M., Wichita Falls, TX