Falling For Him
October 17, 2013
His eyes...

A beautiful green that pulls me in,
And captures me in its stare.

Smiling, he takes my hand,
and having only found myself just recently,
I find myself being lost again.

I crave his glare,
to look upon me,
and burn a path straight to my soul.

A rush of adrenaline feels me, as he takes me by the waist,
and holds me in place.

I fight playfully,
but inside I glow.

The world only yesterday seeming lost,
has found me again.
And I, being as happy as I am,
Am glad I have been found at last.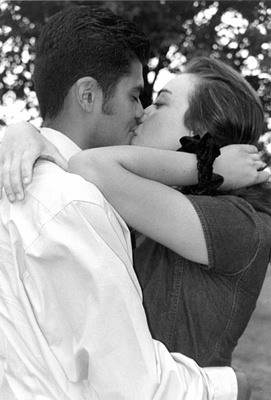 © Yaniris M., Boston, MA