How We Go On
MAG
September 30, 2013
Sometimes, I think the sun will burn us to a crisp.
The heat, the humidity, the sweltering summer will grow
too intense, and we will all shrivel up and
die.

Like the earthworms on my driveway. Recoiling
into ourselves beneath
the sun's poisonous glare.
Our lives cut short by factors beyond our control.

Other times, I think a plague will wipe us out.
News reports flashing on television screens,
and middle-aged men, mouths open,
staring blankly …
the unfathomable report reflected in their glassy eyes:
Foreign bacteria found on mice. Thousands dead in first day. More fatalities to come.
The gist?
Keep your loved ones close. The inevitable is coming.

Most times, I try not to think about how we will die.
Instead, I occupy my brain with remembrances of opening letters
specifically addressed to me.
With memories of listening to Bill Cosby and his routine about
a chicken heart,
laughing in the backseat of the car with my mother,
her hand holding mine.

Most times, I try not to think about how we go
but how we go on.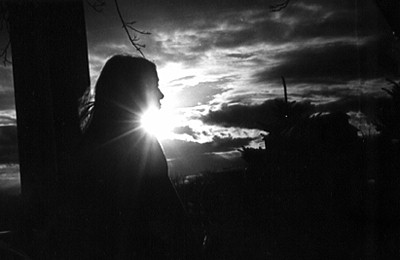 © Elizabeth G., Marblehead, MA