Phases of the girl
September 11, 2013
Phases of the Girl
I am from Barbie dolls to Tonka trucks.

From soft diapers to dirty binkies.
I am from gossiping girls to friendly faces.

From skirts to slippery snapping bathing suits.
I am from a loud yellow school bus to rolling in the fresh-cut grass.

From fake friends to dark strangers.
I am from cartoons all day long.
From Piggy back rides and people who turn to stone
I am from delicious mouth-watering seedless apples from my grandma's fruit stand on my street.

From not knowing what grandparents are.
I was six, and I didn't know who or what death was, but wanting to find it and destroy it.

I am now seventeen, still waiting for death to arrive so I can figure out why he takes the innocent ones.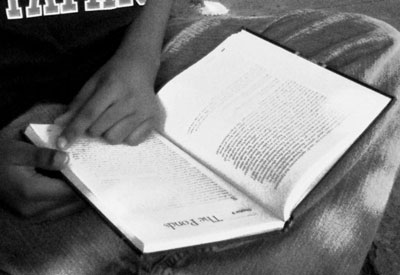 © Allan L., Plano, TX