Words
August 1, 2013
Words are too
solid
concrete
hard
to encompass
my feelings.

Feelings are
flexible
fluid
liquid
airy

They
run and run and run
like a river
going into a bay
into an ocean
until

One feeling hits another and another
and they all collide-
a big murky mess

And finally when
that mess is untangled
and
feelings flow freely into one another,

they form a thought.

a thought that moves with the waves
a thought that mimics time
a thought that grows with every single heartbeat

And in the instant when that thought encompasses
every fiber
every nerve
every muscle
of the body
and it can no longer be contained,

it daringly escapes
through the pathways of the mind
and becomes a

word.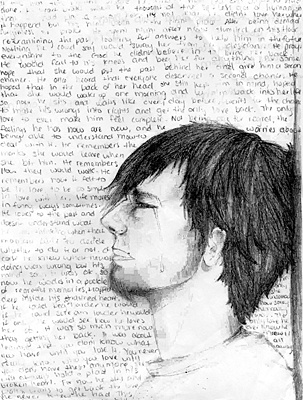 © Annie M., Columbiana, OH