My Little Night Music
July 12, 2013
The muffled sounds of the baseball game on TV drift upstairs

Punctured with my father's excited cheering if we score, and quiet snores

When we are far, far behind.

In my parents' lavender-walled bathroom, I can hear the running and bubbling of hot water filling the tub, and imagine steam slithering out the door.

Mama is on the phone, and her laughter is a good sign.

There won't be sadness in the morning.

The dryer tumbles in soothing circles with the thumps of soft, warm clothes,

about to beep.

Bullfrogs bellow deeply, and crickets chirp sweetly in harmony.

Some nights, rain splatters and pitter-patters onto the air-conditioners,

Screwed and taped into two windows,

Whizzing and whirling cool air around the room.

In the bed a few feet away from mine, my sister's sleeping form

Rises up, and sinks down in rhythm.

Little angel sighs blending into the night.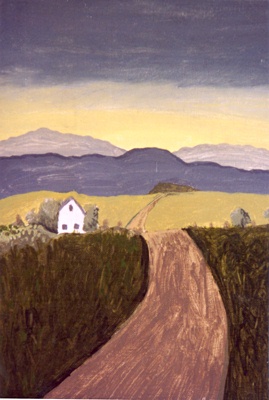 © Alisa L., Tracy, CA