Truth
June 3, 2013
A shining light storm brights the night
Golden seconds tick, tock, and sway;
Like the green sea and blue sky, circles, or
Brown Earth in your eyes sees the dark Earth in mine.
Soil and budding life grow forth and get tangled together
In a dance—a slow, soft dance.
One of an intimate connection as eye sees I.
Lips breath bliss; Again—
The North Star moves South to meet its lover in space.
In a grand constellation of inseparability.
The sky is as infinite as love, true love.
To see; to feel too powerfully to grasp, to contain, to catch, to hold
to truth.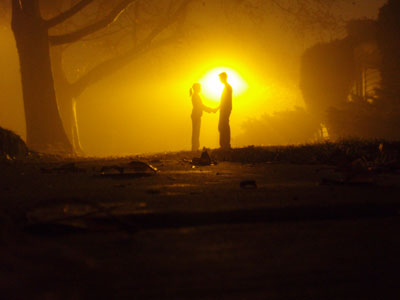 © Tanner H., Kaysville, UT