Scarlett Love
May 10, 2013
Wrapped in each other's arms,
Strong and passionate kisses till my lips almost hurt,
But that wonderful, good kind of hurt.
I feel your skin against mine,
The fiery, loving gaze of your eyes upon mine.
We both hardly breathe, for our love cannot stop or be controlled.
The kisses on my neck make me gasp with pleasure,
Pleasure as I grasp your shoulders and feel the bones in your back.
We are on fire in each other's love,
Bold in our trust, passionate in our desire, so close in our embrace.
As I looked upon you, and you looked upon me,
I whispered in your ear, I will love you to the end of time, and you whispered it back, a whisper soft and glorious in my heart. 
And I could feel my heart swelling with the scarlett love.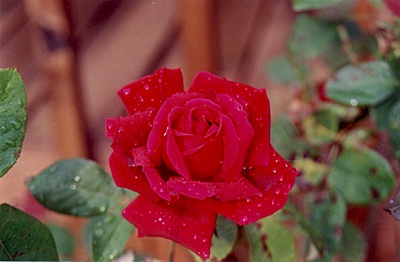 © Jami U., West Hempstead, NY