My Hero
April 17, 2013
I've been So Tired of Changes,
I've been Looking for Today Under the Sun.
It was always a lifelong fight,
But I am no longer on the Road to Nowhere.
To me, it is The Ultimate Sin to not have a hero,
Kind of like a Shot In the Dark.
But I have looked for Tomorrow's Dream,
And found my hero.

In the past I was Paranoid,
But I have No More Tears.
I don't want you to be Snowblind,
And look for that special hero.
It doesn't matter if I went off the rails on a Crazy Train,
All the way to the Centre of Eternity.
But I didn't let the Spiders in the Night get me,
Because I have found my hero.

I've been lost in the Wheels of Confusion,
Looking at a Hole In the Sky.
Don't ask me where to look,
Because I Don't Know.
All those War Pigs gave me an Electric Funeral,
It is the Symptom of the Universe.
I needed to Slow Down,
And find my hero.

Don't Bark At the Moon,
Or go to Mr. Crowley.
Try to guess who mine is,
It's not that hard.
It may not be a Rock 'N' Roll Rebel,
But It's better than giving up and telling your Mama, I'm Coming Home.
It may even not be Iron Man,
But my hero is here and yours will come too.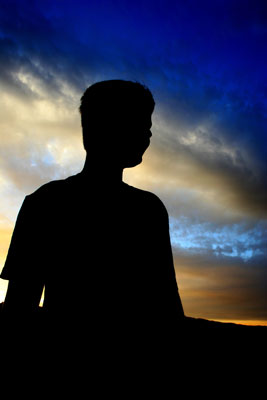 © Monica L., St. George, UT