Lips So Sweet
April 11, 2013
A sweet smile,
Lips so sweet.
He grins back,
Eyes, awestruck.
She shyly looks back into his eyes,
Hers, green like the sea, his, blue like a spring sky.
Hands touch,
Their hearts skip,
And red floods into their cheeks.
He notices her golden hair,
So sweet and beautiful in the light of the sun flooding in through the windows.
She notices his funny little smile,
So familiar and comforting, lips warm to the touch.
A moment of beautiful hesitation passes.
And then they kiss, and in those glorious moments,
The world faded.
Nothing mattered, there was no past,
Full of regret, haunting them,
And there was no future.
For true love had been born that day,
And for a second in the world,
The stars seemed to shine a bit brighter, for hope was not lost.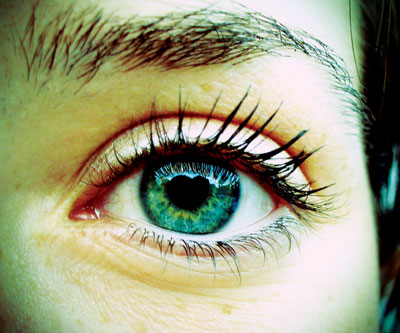 © Michelle K., Vancouver, WA