Words I Never Said (A Eulogy)
April 6, 2013
Every Tuesday when the sterile air met my nostrils

panic would rattle my bones and my fingers

curled into fists in an attempt to distract

me from the need to flee.

I would clench my teeth and fake a smile

as they wheeled you away.

Everytime the doors swung closed behind you

I would let out a breath.


That one breath, every Tuesday, said

everything I had been feeling since the day

they diagnosed you (with what felt like death).

And I could only let it out because you

weren't there to hear it.

I would smile at you, and I swear I still loved you,

but I just didn't understand why

the world would want to poison

your bones and turn your skin blue.

Why my love wasn't the anecdote.


Cancer kills from inside and I guess

my love was never strong enough to

puncture your skin; not strong enough to seep

inside you and erase the pain you didn't deserve.

Either everyone is wrong, or I wasn't your true love

because I must have kissed you a thousand

times but you never woke up again and

we never conquered all.


All I'm saying is that everytime I

reach up and feel hair on top of their heads

it's like a slap in the face because I realize that

they are not you. Everytime I don't have to be

gentle -they are not fragile- I want to scream

because even though I ran away from your hospital

that day saying I needed someone with the strength

to run after me, now I just need you.

Someone who knows I will come running back

when I figure out that fragile is all I want.

You are all I ever wanted.

I just wish I had come running back sooner

and had the chance to say goodbye.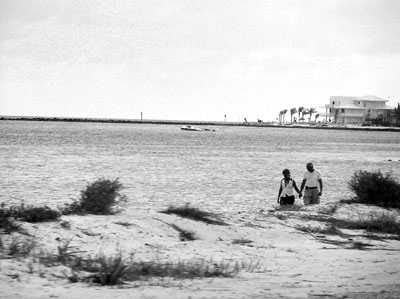 © Edgard B., Coral Springs, FL