Dead End
March 26, 2013
Running down the lovely hall
Trying to escape the darkness,
As the dark night starts to fall.
My heart stops, as I hit the dead end,
Closing my eyes and pinches my skin,
Hoping that all of this is just pretend.
In the darkness, I hear the demons of the night come near,
I take a big gulp and tighten my fist,
Feeling my body shake, as my mind fills with fear.
I felt a cold hard hand on my shoulder
I whispered "Goodbye" as I knew my life was now over.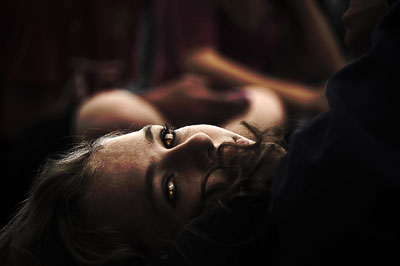 © Calvin C., Salt Lake City, UT