Bruma
March 31, 2013
Awash in silver stars
And winter's blue and white,
Minty evergreen
Blinds the glistening blight
That falls from clouds in pentagrams
And moves not once from peak to sands.
A stone wolf whimpers to the moon
From a forlorn hyperborean tomb.

Breath torrid blood 'cross hoary mud:
The sun stumbles and trips.
Raw fox fangs anticipate,
Crowded skies bring billions to levitate.

See your breath--the egg is up.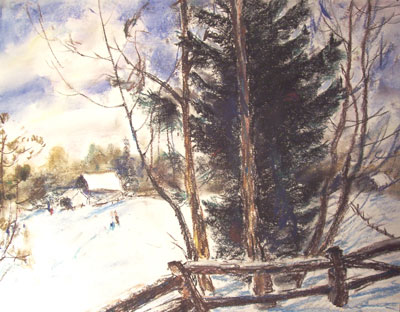 © Xiao H., Naperville, IL