One More Day
January 31, 2013
One day more
One day more of sorrow,
One day more of regret.
One day more of envy,
One day more of a bitter heart.
One day more and the heavens will sweep the lands.
From the peak on the horizon,
The sun's gentle rays will glow.
The mourning dove's melancholy note will mark the death of the past,
And the hummingbird's lively rhyme will announce the birth of the future.
The sky will shatter and violet flowers will rain upon the dead earth,
Making the green grasses grow.
A glistening aqua sea will rise from the mud, where the mermaids will laugh and sing, beautiful in the early morning light.
Their eerie melody will make the oak rise to the stars,
And I will climb its strong branches until my head scrapes the stars.
There I will dance
I will dance for the joy of that perfect, unblemished moment.
And I won't let gravity hold me down.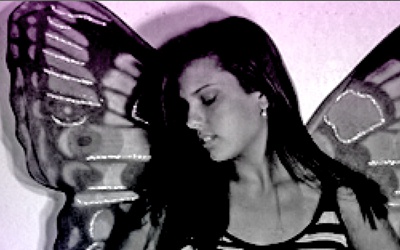 © Kathleen M., Rowlett, TX