A view of 'me'
January 18, 2013
I was sitting alone last night
I wanted someone to cry in front of
but there was none
tears kept running down my warm face
immediately
I saw myself
coming out of me
sitting in front of me
hairs spread on her shoulders
tears running down her scarlet cheeks
like glistening diamonds in the moonlight!
I peeked into her eyes
and got lost there..
It was strangest thing ever!
making me disoriented
It was the light
that can only be seen in the dark
It was the noise
that can only be heard in the silence
there and then
came the magical moment
moon was perpendicular on my head
every corner of my soul was bathed in it
This light covered up my alive corpse in front of me
took it into my body through my eyes
myself and moonlight diffused into me...!
and I realized that
I am a metaphor of a mixture.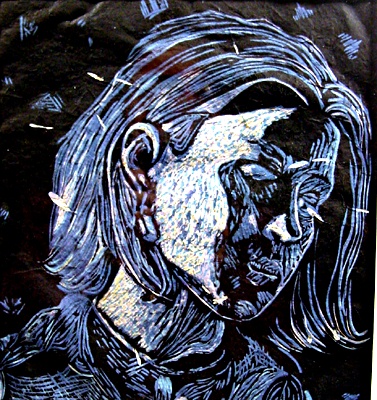 © Lauren P., Spartanburg, SC