What the Moon Told Me
MAG
December 26, 2012
Crimson seas
Aquamarine fire,
Sometimes
He
had trouble finding
his way home.
I often held his
calloused hand
and guided him across the paved walkway.
I found a scar on his forearm
shaped like the crescent
moon, or
sickle?
hidden by the crisp sleeve
of the same button-down shirt
he wore that day.
He told me
the red-stained soil clung to his skin
and his skin clung to the soil,
you couldn't see the whiteness of his
dry-cleaned shirt.
He told me
about the dust that became clouds
and rained sparks,
the thunder
that whistled,
shaking mountains and
turning the earth into
ceramic.
He told me
about the men who finally
bowed their heads
to the ground
and never looked up,
couldn't look up,
and didn't long to,
Because there was nothing left.
Even though there was nothing left.
He told me,
god,
about the flower in the battlefield
and a soldier in a vase.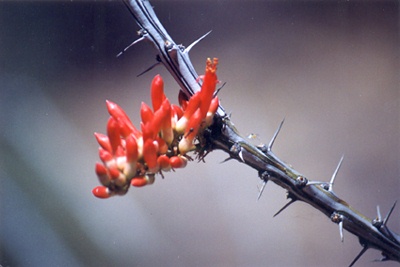 © Andy G., Phoenix, AZ