Be Strong
December 26, 2012
Life is always dreamt to be happy.
To be full of amazing and beautiful things.
Sometimes you have to face the facts that nothing will always be good, bad things can happen to.
I can never forget the day when I found out that my life would change.
It hit me that life is not always a jolly good show like people say.
That illness you have is killing me.
My eyes have been red and puffy from those cold tears i shed.
It's time to be strong but sometimes you can't help but cry.
Momma sat there and held my hand.
From that moment I knew something was wrong.
When she finished i was in complete shock.
No words came out my mouth.
Just a blank look on my face and tears streaming down my cheek.
I have to be strong for you , for our family and for me.
A hug and kiss is the best thing ever from you.
I'm ready to fight !
You are too!
Cancer won't beat you, You will beat cancer !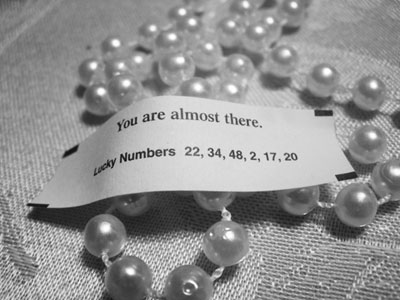 © Elizabeth E., Elmhurst , NY