I Love You Like a Bach Sarabande
MAG
December 26, 2012
We will sit by the fire in
the days after Christmas
as you hum "Friendly Persuasion" and
lean against my shoulder.

We will watch as the world
slowly melts the
winter that has lasted
our entire lives.

We will tuck our instruments
under our chins
(You on viola and me on violin)
and converse with lustful phrases in
the manner of lovers.

Hush,
Hush.
This cadence has a tragic decrescendo.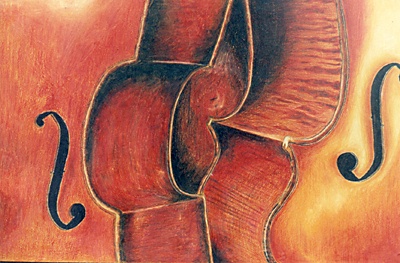 © George N., Houston, TX