One Thing Left
November 20, 2012
Essence burst from my heart
When our arms met in embrace.
Why was it torn apart?
These memories seem to fade.
These tears won't bring back time.
The symbolic sign of your presence left my soul tonight.
Can't find the time when it's all alright.
This picture's painted with the blood of your life.

It festers deep inside.
Engulfed by timeless lies of light.
Wander the blinding blight.
In search of ties that just don't bind.

I'll find the parasite.
Who brought your blue eyes their demise.
And they think that I'll be fine?
When you grew cold, that's when I died.

So I'll send prayers upstairs to the
One who holds you so close now.
Dear God, please never let her go.

The wheel stopped turning now.
Vitality ran from your corpse.
Stained the stone with burning sounds.
Etched on the edge of my remorse.

How can I live today?
Losing you left a hole in my veins.
I cannot mask the pain.
When the spark died, I couldn't regain.

I will bleed my mind to remember purer days.
When you and I would go and talk hours away.
The sunlight danced through your golden hair.
But now that you're gone, I'm left in disrepair.
Clouds dot the skies to hide the light,
And raindrops entrench my sorrow tonight.

Your love once filled the void,
But now it's quenched with frost.
Made cracks within my heart,
And left me feeling lost.

I know you won't return.
But I know that you won't burn.
You're heading towards the bliss now,
So I need not be concerned.

I must accept that this is true,
So there's one thing left to do.

They say "move on", but is it that so simple now?
You were my life, and now you're gone. How could I just carry on?
Sometimes scars seem too deep to fade.
Sometimes I cry because you won't be here with me.

I remember how your skin felt, so soft.
I recall your kisses, laced so lucid.
They'll last forever.
I'll feel them forever.
And now you're an angel.
Your wings have never been clearer.

Passionate and strong, I'll never let you go.
Time has shown its side, through the scorch and through the snow.
In my dreams, you're still around.
And all your love, it still resounds.
There's no more screams and no more tears.
Just you and me, through the rest of the years.
And although you may not be right here,
I'm holding you close in my heart, so dear.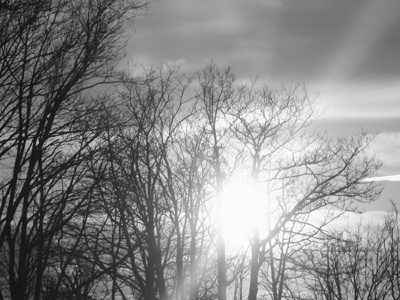 © Emma C., Gardner, MA