Listen
November 13, 2012
Breathe.
Sit down, stop thinking
and breathe.
Let the wind whisper to you,
you'll hear infinity.
The infinity you see behind your eyes,
the infinity that screams silence in the dark.
The infinity that fills that hole in your soul
and leaves you to make nonsense of it.
Give it a shot.
Wait...
(long pause)
You can't hear it?
Listen carefully.
Step One: Listen.
Step Two: Listen.
Step Three: Stop.
Step Four: Hear.
Got it?
Try again.
(long pause)
Don't try to hard to hear, you'll only hear your frustration.
Hear anything and everything, all at once.
Hear until the sounds resound through your body.
Hear until it hurts.
Hear until you're flirting with the cacophony.
Hear until the indelible sounds are palpable in your throat
and all you have left to do is scream.
Hear to the brink of what you think you can or cannot handle.
Hear until you stop thinking you're here,
and you start thinking
"I am hear."
h-
e-
a-
r
"hear"
When you are "hear,"
you'll finally,
truly,
undoubtedly
be
here.
Here in this ?.
Here in this inescapable eternity.
Here in this infinity, with me.
Now, stop.
Stop thinking.
Sit down,
and hear.
I'll meet you there.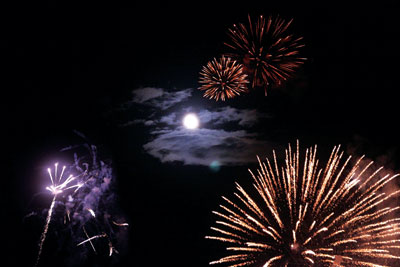 © Meena K., Groton, MA