What I Can See
September 15, 2012
I can see when I walk by
The girl in her ragged clothes.
Begging by the right-hand side
Of the long, dark alley.
I see the boy at the flower cart at the corner
Buying a bouquet of lilies and daisies
And I watch as his smile widens
As he hands the 10 dollar bill to the seller.
I can see the young girl in black
Head hung low
Headphones blaring music
That makes her feel at home.
I can see the older man
Driving down the street
In his old Rolls-Royce
But only I can see that he will cry for his wife again tonight.
I can see the young couple
Holding hands in the window of the antique shop
As she looks at a grandfather clock
He checks his phone for his other girlfriend's text.
I can see the middle-aged man and wife
Holding their young children's hands
She is happy for after many failures before
These two miracles came to be.
And I can see my apartment coming up on the way
The lights on in my neighbor's room.
I saw the silhouette of a man get on one knee
And her hands went up to her face and I knew what she had answered.
I went passed my apartment to see the rest of the world and what can come to be.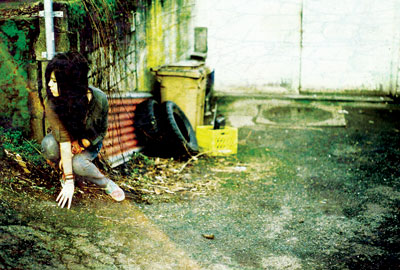 © Hailey J., Lake Oswego, OR