I DON'T KNOW !!
September 13, 2012
I DON'T KNOW

I don't know what to call it
Doubt …maybe
I don't know how to say it
How to tell
The way it turns me down
And drive me to hell !

With the darkness of each night
With every gesture
Every phrase…
It keeps coming up to me
From hibernation !
Destroying the summer haze…

With time passing
By it..
But changing nothing
Not even a wrinkle on its face
not even weakness in its cold embrace
not even a single sign
it is always fine!
No matter how much you try
It is always there
Like it has always been before
Never loosening its tie !

It's always there a necklace on my neck
Tearing up my throat
You wake it up
Every now and then
From my deep to the deck !!

So I threw myself to the sea
A sea of nowhere of don't know what
Just to free myself from the grip ….
I jump from the very floating ship..

Loose and tired
Fatigue I conspired
To what I don't know what to call…
To doubt , fear, tension
And the package in whole ….
To a monster eating up my passion
To an envelope around me
To a firm grip
Even when not on deck
I am still a wreck
Then it wasn't the ship
It was the grip
it was the monster
I couldn't step over
And the page couldn't flip….!!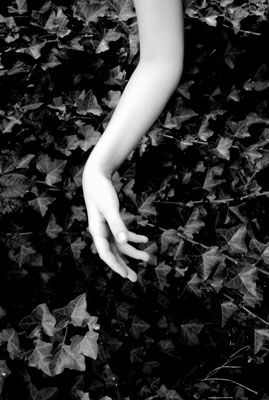 © Sarah M., Blairsville, PA