Diary Of A Wimpy Kid
August 23, 2012
You are sunshine and no regrets
The first drag on a cigarette
The boy that i would always let...
A name i'd rather not forget

You are panda eyes and sleepless nights
Angry texts and lasting fights
Kiss, makeup, it'll be alright
Just you try me darlin'

You're stubble rash across my skin
A yawn, a laugh, a crooked grin
Sunday confessions priority sin
A prize that i will never win.

Everytime always the same
When she's calling out your name
As i watch you turn and leave again
Try staying once, just maybe?

You're a murder mystery without a clue
Who loves a girl who can't be true
Who'll never get what you've been through
Wake up!
This ones in love with you.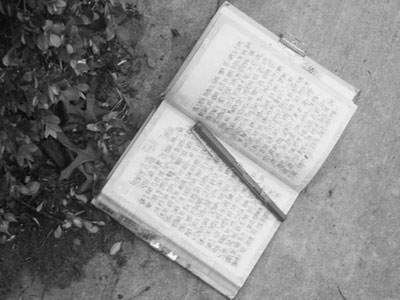 © Quinn B., Lubbock, TX