Have You?
July 29, 2012
Have you ever lay down in the grass under a bed of stars?
Crickets harmonizing in the starlight as meteors ricochet across the darkness.
Or go on an adventure through to woods?
Listening to the birds and the bees chirp and buzz.
I have.
Have you ever chatted with a neighbor just to say howdy do?
To talk about silly, nonsensical things.
Or meet new people with common interests as you?
Even if you're scared to.
I have.
Have you ever read a book instead of engaging in television?
The profound language and wisdom surging throughout your mind.
Or analyze a poem in your spare time?
Rhyme, Alliteration, and tones of sorrow and grief grabbing at your senses.
I have, have you?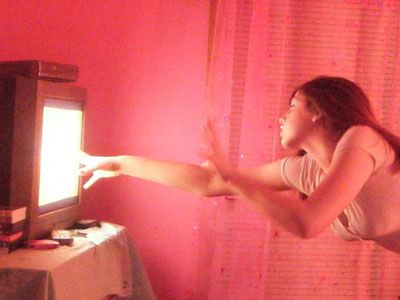 © Emily H., Marshall, MI