Welcoming me into Night
July 12, 2012
Pitch black they're no street lights,
Light rain comes down,
The crack of thunder makes me shiver,
Yet i love it so much.
It gives me goose bumps,
But it feels like a rush,
I can look up and still see the stars,
Not as bright though,
Not so clear either.
Never scared of the dark,
It welcomes me out at night,
Whether its raining cloudy or misty
I sit on a damp hill,
Grass feels mushy and wet,
Sighing i sit back thinking,
The air is warm and cold.
Instead of thinking, my mind wanders
Wanders into my past and future,
Ignoring both the pulls,
I reach out for a new one...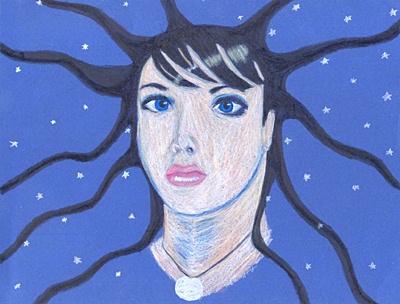 © Megan L., Desmoines, WA