Only You
July 11, 2012
Your like that lump,
I feel in my throat before I cry.
Your those butterflies,
I feel in my stomach when I see,
just a glimpse of you.
Your like the sun,
in my early morning sky,
just brightening my day.
Your that smile I wear,
upon my lips.
Y o u are,
my everything.
You know that face I make,
right before I cry.
That's when you pull me in so close.
I feel like we bind into one person.
We think as two different people,
but our hearts beat as one.
Our hands entwine like vines,
and never unfurl.
We both know,
I can't leave you.
Your the man of my dreams,
you'll be my soul mate,
you complete the word:
f o r e v e r .
Your here to protect me,
to love me.
To have an answer to my problems.
Your here for me to miss,
you here,
with me,
for reasons beyond explanatory.
I love you for that.
I love you,
for being that guy who wont lose me for anything.
The guy who just picked me up and wont drop me for the world.
I cant explain how crazy we are.
How crazy I am for you.
How much I love you,
how much I appreciate you.
I love you.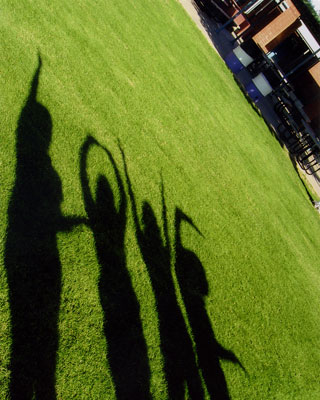 © Lindsay - Elese G., Phoenix, AZ